9 Core Elements of a Quality Management System (QMS)? [Real Examples]
Listen to the audio version of this article about 9 Core Elements of a Quality Management System (QMS) read by a real person here (Sound on!):

Every life science company knows that quality is of the utmost importance, but defining what quality means and aligning that definition to what regulators require and what customers need requires a systematic approach such as a quality management system.
A QMS is a set of business processes that help an organization stay compliant and deliver products that consistently achieve customer satisfaction. An effective system for managing quality translates an organization's purpose and goals into policies and resources, which helps every member of the organization adopt standard operating procedures (SOPs). There are three important reasons to establish a quality management system: ensure consistent standards, demonstrate transparency for regulators, and define what quality means within an organization.

The use of management frameworks to ensure consistent quality isn't new, but the purpose of quality systems has evolved slightly in recent years. Life science organizations and others use Quality Management System frameworks to guide process efficiency, optimize continuous improvement efforts, and adopt data for evidence-based decision making. Organizations in highly regulated industries such as pharmaceuticals seek certification with globally recognized standards like ISO 9001 to improve quality through transparency, documentation, and systemic approaches to improvement. The adoption of quality management software typically supports modern quality management systems.

Implementing a QMS can support compliance, profitability, and the development of a quality-driven culture. A quality management system for a life sciences company needs certain core elements in order to reap the maximum benefits of that system. Those core elements help to identify quality objectives, ensure all steps of product development are compliant, and monitor opportunities for continuous improvement.
Just starting or early on in your quality journey? Get helpful tips and fascinating insights from experts straight to your inbox.
9

Core Elements of a Quality Management System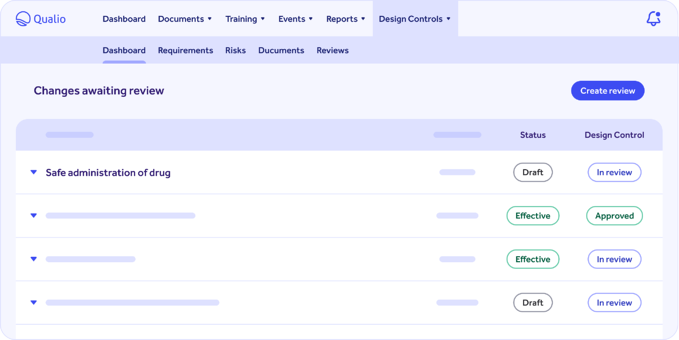 A QMS is a multi-faceted set of processes that touch on every part of development, starting with high-level goals and going all the way through day-to-day operations. It starts by defining quality: a dynamic concept ultimately determined by customer expectations and satisfaction. A QMS provides a framework for organizations to create and maintain customer relationships by understanding the customer's preferences and needs. Customer satisfaction is achieved with QMS through the alignment of people, processes, and technology throughout the product lifecycle.

One of the world's most broadly adopted standards for quality management systems, ISO 9001:2015, includes a series of quality principles frequently reflected in other QMS standards, such as customer focus, leadership, engagement of people, evidence-based decision making, and more.

Medical device companies must also consider ISO 13485, a set of standards for companies no matter what part of the development lifecycle they are involved in—from design to supply chain to servicing device functionality. These requirements were developed to "respond to the latest quality management system practices" and puts more emphasis on "risk management and risk-based decision making," according to ISO.

Organizations must adopt an interdisciplinary series of quality controls to achieve these principles. The nine core elements of a QMS should include quality objectives, a quality manual, organizational responsibilities, data management, and other practices.
1. Quality Policy and Objectives
When you begin creating a quality management system, the first step should be to draft a quality policy and follow it up with your objectives. While these are closely related, they're different parts of your QMS that work hand-in-hand.

Quality Policy
Before you can do anything meaningful with a new quality management system, you first need to define what quality means within your company by writing a quality policy. A quality policy can also be your company's mission, values, or statement of principles. Once you've crafted this, you're then able to set expectations across the organization, from executives and upper-level management to supervisors and employees.

When creating the policy, make sure it is both scalable and flexible in case ISO standards change or are updated and you need to make adjustments. A quality management system for startups may be helpful in the beginning, and as you grow, you'll need one that expands with you.

Quality Objectives
A pharmaceutical startup in the research phase may have identified a customer need for affordable therapeutics to treat a common skin condition. Since the product is being developed, the organization may create a quality policy with a stated goal: "To develop a safe, effective treatment for eczema patients which is available at a lower cost than alternatives."

The creation of quality objectives is a common requirement of QMS standards, including ISO 9001. These objectives are designed to encourage organizations to define strategic goals and a purpose for the QMS. Objectives translate an organization's vision into practice by creating a link between customer requirements and specific, measurable, and attainable goals. Well-written objectives lend purpose to a quality management system initiative and establish a customer-centric culture in an organization.

For example, quality objectives for the pharmaceutical organization in the research phase could include:
To obtain total compliance with staff training requirements and raise average assessment scores from 90% to 95%.
To successfully implement a

QMS software

within three months and eliminate paper and spreadsheet-based

record-keeping

methods within six months.
To achieve a successful initial synthesis of the drug and complete all necessary processes for FDA initial review within 12 months.
Quality objectives should provide a clear vision for every member of the organization to understand the company's purpose and the value of a QMS. The objectives should provide a clear metric for measuring progress against strategic goals, including the timeline for achievement and a measurable parameter of improvement.
2. Quality Manual
A quality manual is defined as the first documentation of a QMS. It states the motivation for adopting a QMS framework and the role of quality within the organization. ISO 9000 requirements for a quality manual prescribe that this document should:
Describe the scope of the QMS
Detail the requirements of the QMS standard or framework
List any elements of the QMS which are excluded from the implementation
Reference specific quality procedures used within the organization
Provide visual documentation of critical processes via flowchart
Explain the organization's quality policies and objectives
3. Organizational Structure and Responsibilities
A QMS should include a clear and updated model of the organization's structure and the responsibilities of all individuals within the organization.

Within the context of a QMS, "the organization" describes both people and structure. For a life sciences company in the early phases of the product development lifecycle, a list of organizational components might look like this:
Personnel
Equipment
Information systems
Tools for assessment
Facilities
Purchasing and inventory
Process controls
Documents and records
The organizational structure documentation should address the entire product lifecycle using techniques such as flowcharts which depict the "path of workflow." Defining responsibilities requires an organizational chart with clearly defined roles that can be linked to standard operating procedures (SOPs).
4. Data Management
Data quality and availability are critical to the success of a QMS framework to drive continuous improvement and preventative quality control activities. Organizations with ineffective data management practices can experience inconsistent product quality, operating inefficiencies, compliance risks, poor customer satisfaction, and low profitability.

An organization must be able to provide meaningful data evidence of effective quality controls. Data management systems should start by defining the types of data gathered by the organization and third-party sources. The policy for data management should address data types, sources, collection methods, responsibilities, storage, disposal, and analysis.

The types of data required to demonstrate effective QMS performance can vary significantly between organizations. However, at a minimum, it should include the following sources:
Customer satisfaction
Supplier performance
Product and process monitoring
Non-conformances
Trends
Preventative or corrective action
5. Processes
The entire QMS approach to quality control is to establish standardized, replicable processes. Standards for quality management require organizations to identify and define all organizational processes which use any resource to transform inputs into outputs. Virtually every responsibility in the organization can be tied to a process, including purchasing.

Initial efforts to define processes should create a high-level picture of how processes serve the organization and intersect with resources such as employees, machines, or technology. After identifying processes, organizations can begin to define standards and success metrics:
Identify organizational processes
Define process standards
Establish methods for measuring success
Document a standardized approach to ensuring quality output
Drive continual improvement
6. Customer Satisfaction with Product Quality
A core component of QMS is the requirement for organizations to monitor customer satisfaction to determine if quality objectives are achieved. Some standards do not prescribe specific methods for measuring customer satisfaction since the definition of product quality and available data can vary significantly between organizations.

A first step to establishing monitoring systems for customer satisfaction should be the definition of appropriate methods for measuring customer attitudes and complaints. This could include:
Satisfaction surveys
Complaint procedures
Analytical applications to measure satisfaction trends
Management review of customer satisfaction
7. Continuous Improvement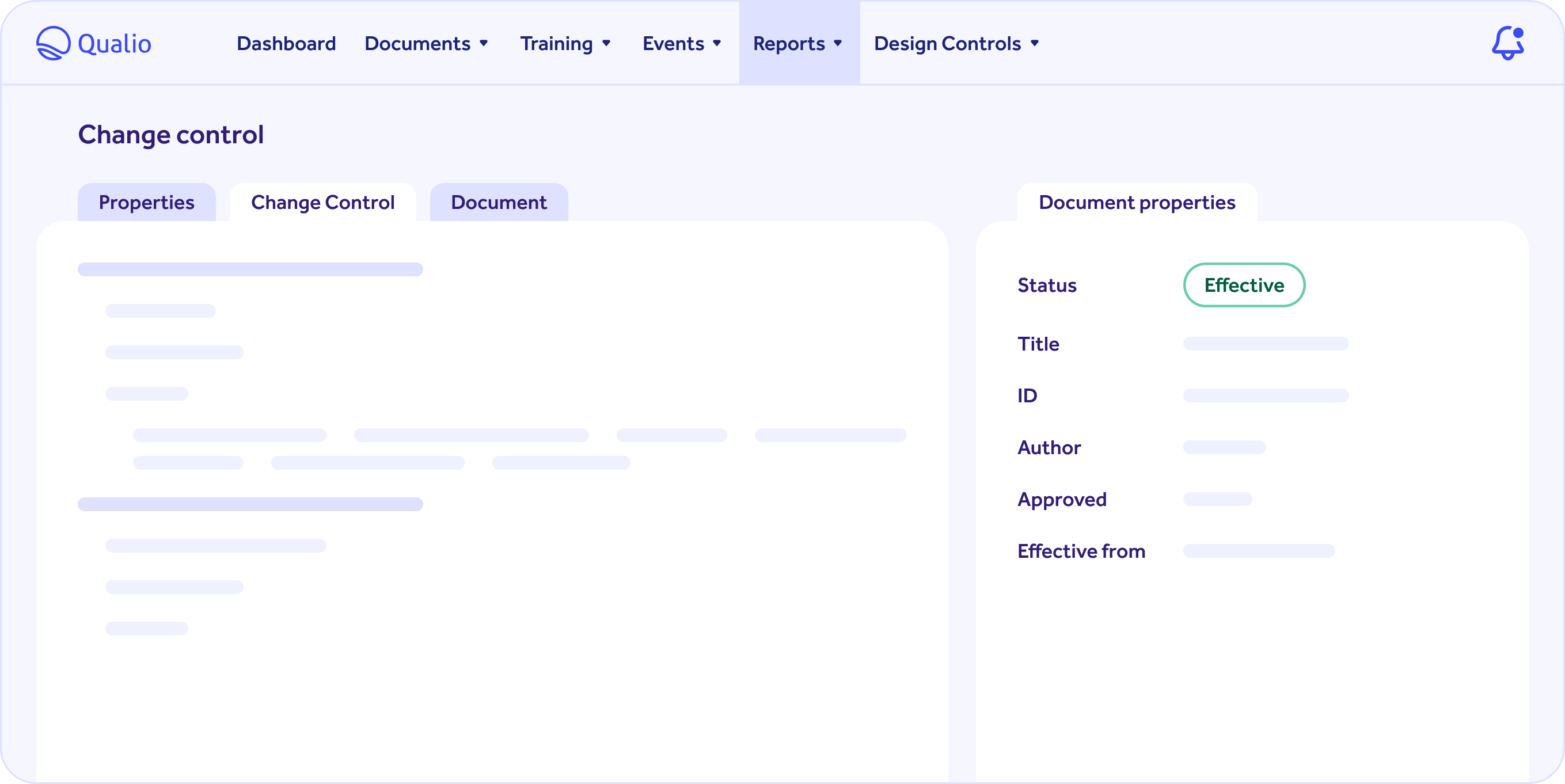 A QMS dictates that continual improvement is an organization-wide responsibility. However, ISO 9001 is clear that leadership should play a core role in implementing a quality-driven culture. Clause 5.1.1 states, "Top management shall demonstrate leadership and commitment with respect to the quality management system by taking accountability for effectiveness."

Designing organizational processes to meet QMS standards for continuous improvement requires clear documentation of controls across the organization. Improvement documentation should encompass, at a minimum:
Quality planning procedures
Compliance requirements
Safety design
Risk-based thinking
Corrective action (CAPA)
Gradual and breakthrough improvement
Innovation
Assessment and audit of the QMS
8. Quality Instruments
The control and calibration of tools used to measure quality are integral to the success of a QMS. If machines or equipment are used to validate products or processes, this equipment must be carefully controlled and calibrated according to industry standards. Depending on the instrument, this could involve periodic calibrations or calibration before every measurement.

The QMS system design within an organization should dictate a clear policy for the maintenance of quality instruments based on nationally or internationally recognized standards for each piece of quality equipment. This documentation should address:
Intervals for instrument calibration
Recognized standards for instrument calibration
Manufacturer instructions for adjustment
Procedures for identifying and documenting calibration
Controls against tampering or adjustment post-calibration
Methods to protect instruments and equipment from damage
In addition to these requirements, the QMS should address effective documentation of calibration results, including procedures for maintaining complete records of activities and calibration results.
9. Document Control
and
Management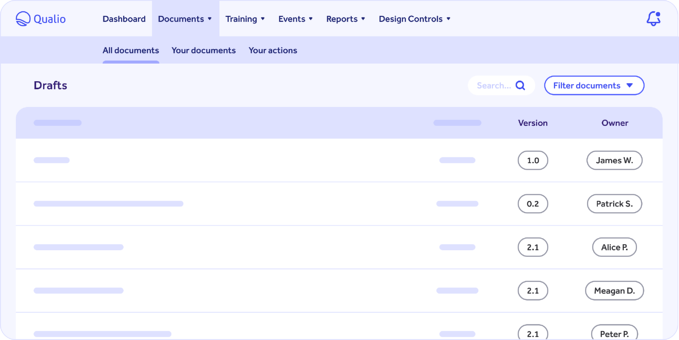 The definition of a document in a quality-driven organization is broad, according to ISO. It includes all records of:
Communications
Evidence
QMS conformity
Knowledge sharing
A QMS outlines standards for the types of documentation necessary to support quality management at a minimum, which may not be reflective of all the documents needed for accurate quality control. This generally includes quality objectives, a quality manual, procedures, process documentation, and records keeping. Document management systems must contain all evidence necessary to prove QMS performance objectively.

Effective record-keeping is crucial to the success of the QMS, the ability to obtain certification with QMS standards, and regulatory compliance. During QMS design, organizations should create specific definitions of records within the organization and policies for document creation, retention, and editing. While QMS standards do not typically prescribe a method for document management, being able to capture and retain all supporting evidence is generally best accomplished with quality management systems software.
The Role a Quality Management System Plays in a Life Sciences Company
The products created by pharmaceutical and medical device companies must go through a rigorous approval process, and part of that involves measuring their quality. The FDA, EMA, and other international regulatory agencies all have quality guidelines life sciences companies must follow, and many of them align with the guidelines laid out in ISO 9001 and ISO 13485.

So, the QMS your company puts in place helps you follow those quality guidelines, thus making it easier on you when your products go through the regulatory agency's approval process. Accurate documentation and standardized processes are how you prove that your data is sound and your product works as promised.
Make sure you see success with your QMS.
Quality management systems are not designed to provide a prescriptive checklist for total quality management. Instead, a QMS is intended to serve as a framework that guides the organization in achieving quality objectives, continuous improvement, and customer satisfaction. Use your QMS to keep your life sciences company's policies and procedures aligned with launching and scaling life-saving products.

The most successful QMS implementations balance simplicity and customization. A QMS needs to be purpose-built to fit an organization's objectives, industry, and compliance requirements to have a meaningful impact on culture. Simultaneously, every customization to the QMS should provide clear value without needless complexity. The right QMS design is a mixture of flexibility and standardization. Organizations need enough standardization to produce consistent results and enough flexibility for continuous improvement to create a quality-driven culture. If you're looking for quality management software to help set the foundation of your QMS, contact us today for a product demo.