The Qualio Story
Qualio was founded in 2012 as a result of a simple observation: the future of healthcare depends on the success of innovative young companies bringing life saving treatments to market, but traditional solutions have not adapted to meet their needs. This mismatch led Robert Fenton to create a new vision for how life sciences companies get products to market, and develop Qualio's platform to support it. With our powerful and easy to use platform, companies can manage everything to do with FDA, ISO and GxP compliance in one place; achieving in 20 minutes what used to take 2 hours.
Our people and culture
Our people make Qualio the company that it is. We pride ourselves in hiring people that are smart, get things done and are at their best when stretching themselves. Core to this is putting the customer first and solving for their problems. This is evident in the product we ship, the support we provide, and the way we market and sell. And doing so makes us deliriously happy.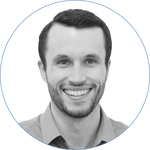 Robert Fenton
Founder & CEO
Prior to founding Qualio Robert started EasySOP, a market leading company that solves compliance problems for businesses in healthcare. This experience, coupled with working with global pharmaceutical companies such as Pfizer and Leo Pharma led to the the insight for Qualio.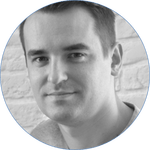 Marcin Wtorkowski
Engineering
Marcin has spent a decade developing web products with everything from PHP, Python, Ruby, Java and Javascript. He launched over a dozen web applications working in startup and corporate roles, and outside the office Martin can regularly be found helping others and giving back to the developer community.