The 7 best medical device consultants to work with in 2023
Hiring an experienced medical device consultant in 2023 can streamline even your most complicated go-to-market projects and help you jump challenging regulatory hurdles. To help you find the expertise you need, we've assembled a crack team of the 7 best medical device consultants you should consider working with in 2023.
Is your medical device company facing an uphill battle with the FDA?
Struggling to pass an audit and get ISO-certified quickly?
The best medtech consultants will help you achieve compliance, obtain certification, and take safe, effective products to market.
Table of Contents
The 7 best medical device consultants for 2023
There are countless reasons medical device manufacturers turn to a quality management consultant for help.
Medtech consultants are commonly called in to address compliance challenges, validate projects, or complete applications for device approval.
Sometimes, medtech consultants assist with creating a regulatory strategy, implementing a quality management system or even providing long-term expert support.
MORE READING: Quality management consulting: how to evaluate and choose the best consultant
Each of the seven medical device consultants included in this list has extensive experience working with FDA-regulated firms in the life sciences industry. However, they offer slightly varying specialties and expertise.
Remember: you can also fast-track your way to medical device compliance and a quality-driven culture with careful investment in digital tools, such as Qualio's cloud-based electronic quality management system (eQMS).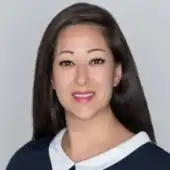 Stephanie established California-based Rallis Consulting in 2015 to offer high-quality consultancy services to medical device companies.
From a document control coordinator and quality engineer to a string of director and senior director positions, Stephanie has worked her way to the top of the medical device quality world and can share a wealth of hands-on experience with clients.
Alongside her consultancy work, Stephanie is also a lead auditor for notified body DEKRA and an advisory board member of UCR's Design Thinking Executive Program.
Contact Stephanie for help with your quality and compliance activity, including:
QMS building
Risk management
Verification and validation
Auditing
Statistical analysis
And more!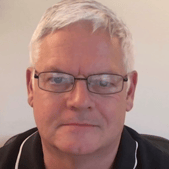 Matthew is a seasoned quality professional with a book on the way in 2023!
Matthew worked with IVD giant Ortho Clinical Diagnostics for 18 years, operating in both Wales and Germany and rising from Product Support Team Leader to Senior Product Surveillance Manager.
He formed his own consultancy, Datod Consulting, in 2019.
His consulting approach is infused with his ideas about the importance of robust quality management and maturity, and aims to help clients scale the Datod maturity model to quality 'mastery'.
Matthew's QMS work has seen impressive results like:
Halving of product recalls
Halving of NPD cycles
Dramatic cost savings and boosted customer happiness
MORE READING: The top 7 medical device consulting firms you should consider for 2023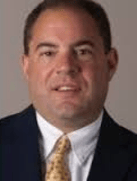 Connecticut-based Joseph brings a formidable string of quality experience to his consultancy work.
From an analytical chemist at Procter & Gamble to Regulatory Affairs Specialist at Johnson & Johnson, and from President of the ASQ's Southern Connecticut Chapter to VP of Quality at hemostatic manufacturer QuikClot, Joseph has been there and done it.
His consultancy firm Aztech was established in 2019 to provide 'practical', 'reasonable' and 'results-oriented' support for medical device companies.
Joseph is an ASQ Certified Quality Auditor (CQA) and can help your medical device company with, among other areas:
The EU MDR

MDSAP requirements

Process and software validation

Risk management

ISO 14971, ISO 13485, FDA QSR compliance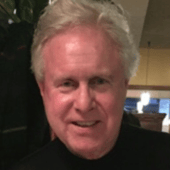 Alan is a medtech consultant expert offering almost 30 years of experience with his Matrix Medical Consulting operation.
He also spent 16 years at San Diego State University, teaching the Master's in Regulatory Affairs Program as Faculty Professor.
With degrees in human physiology, biochemistry & cell biology, and high tech/medical business administration, Alan combines deep regulatory knowledge with medical expertise and passion.
Clients include Pfizer, Johson & Johnson's medical device division, Stanford School of Medicine and Boston Scientific.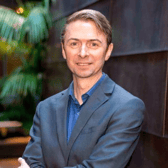 Lee is the founder and managing director of the wonderfully named Platypus MedTech Consulting.
From his base in Canberra, Australia, Lee and his team of 3 medical device experts offer targeted support for medical device companies who need:
Help charting a regulatory pathway to market
Help constructing a quality and risk management system compliant with ISO 13485, ISO 14971 and IEC 62304
Support building and submitting regulatory documents for market access
Help managing post-market activity and regulatory investigation
Lee is particularly skilled in digital and SaMD products, including cybersecurity management, and has a track record of supporting clients both in and outside Australia.
MORE READING: The pros and cons of medical device consulting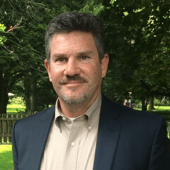 Gus' wealth of quality and compliance experience isn't restricted to medical devices alone.
Florida-based 8:28 Consultants, where Gus is Principal Consultant & Managing Partner, reflects this broad expertise, serving clients in the defense, aviation, aerospace, cosmetic, pharmaceutical and medical device industries.
Gus' mission is to help clients stabilize and optimize their business processes with a careful combination of data collection and analysis.
His areas of expertise include leadership and organizational development, QMS construction, supply chain optimization and medical device manufacturing.

Rusty set up Page Business Solutions after 17 years at Californian medical device manufacturer Bioness, where he served as Senior Director then VP of Operations and Quality.
This depth of medical device quality leadership knowledge allows Rusty to offer a broad and high-quality medtech consultant service to clients.
Rusty helps clients embed world-class processes for:
Medical device manufacturing (NPI, cost reduction, CMO selection)
Supply chain optimization (lead time slicing, automation, procurement)
Quality management (design controls to V&V and compliance with all major medical device standards)
Regulatory (510(k) and MDR submission, planning)
IT (automation, eQMS selection, integration, cloud migration)
Business ops (data mining, cost containment, departmental integration)
Picking the right medical device consultant for you
The right medtech consultant can help your organization bring safe and effective devices to market by creating a regulatory strategy, performing clinical trials, or helping your organization achieve ISO, FDA or MDSAP approval. Understanding the strengths of each consultant can be a helpful tool to narrow your search for an expert.
Evaluate a prospective consultant's experience based on their record of success, cost, and potential cultural fit. Ask for references and case studies to verify experience working with similarly sized clients.
And if you're planning to lift your quality operation to the next level with digitization and automation, look for a vendor who can advise around key areas like quality management software.
Feel free to reach out to our team for a recommendation here!