The 5 best pharmaceutical consultants to work with in 2023
Thinking of hiring an experienced pharmaceutical consultant in 2023? The right expert can lift your business to the next level, helping you embed GxP, stamp out NCRs, and get ready for marketization and regulatory scrutiny.
We've built out our team of the top 5 consultants you should add to your shortlist.
Table of Contents
The 5 best pharmaceutical consultants for 2023
Pharmaceutical and biotech companies often need to turn to a quality management consultant for help.
Consultants are commonly called in to address compliance challenges, such as MHRA, EMA or FDA approval, operational GxP, and even providing long-term support for drug marketization and beyond.
MORE READING: Quality management consulting: how to evaluate and choose the best consultant
Each of the five consultants included in this list has extensive experience working with internationally regulated pharma and biotech firms.
Remember: for optimal results, any consultant support should be combined with careful investment in the latest digital quality tools, such as Qualio's cloud-based pharmaceutical electronic quality management system (eQMS).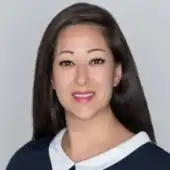 Stephanie established California-based Rallis Consulting in 2015 to offer high-quality consultancy services to medical device and pharmaceutical companies.
Alongside a series of directorial quality positions in her CV, Stephanie is also a lead auditor for notified body DEKRA and an advisory board member of UCR's Design Thinking Executive Program.
Stephanie can help with a wide range of pharma quality and compliance activity, including:
Pharmaceutical QMS building
Risk management
Clinical operations and TMF prep
Statistical analysis
Test lab sourcing
And more!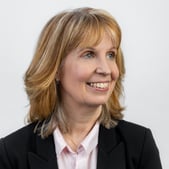 Shirley is a clinical master based in Peterborough, U.K.
Her consultancy Hallam Pharma Consulting was established in 1993, 3 years after Shirley entered the pharmaceutical and clinical trial industry.
Since then, Shirley has not only provided detailed clinical consultancy support to clients, she's kept her own skills sharp and fresh with simultaneous clinical research and QA roles for Johnson & Johnson, the NHS, and a string of pharmaceutical organizations.
Shirley is well-versed in Good Clinical Practice (GCP) auditing, having completed them for Phase I-IV trials across Europe and the UK. Along with her post-graduate diploma in Clinical Research and her RQA Certificate in Quality Management, Shirley is an ISO Lead Auditor and Course Principal for the RQA's Advanced Audit Skills courses.
Contact Shirley for help with:
Clinical trial completion and monitoring
GCP
SOP preparation
Clinical Study Report completion
MHRA, EMA and FDA audit-readiness
MORE READING: The top 6 pharmaceutical consulting firms you should consider for 2023

Paul's Quality System Consultants operation is based in northern California.
He began his career as inspector for video game giant Atari, before moving into the medical world with a series of quality roles. After serving as a quality analyst, engineer, QC manager and QA manager, Paul formed his consultancy in 2011 to share his decades of industry knowledge with clients.
Paul's main specialties are:
Preparing clients for FDA compliance
Helping them select a suitable CMO partner
Helping them build core QMS documents like a quality manual
Making them internal audit experts
Advising clients on optimal product lifecycle management for biopharma products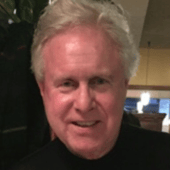 Alan is a consultancy expert with almost 30 years of experience with his Matrix Medical Consulting operation.
With degrees in human physiology, biochemistry & cell biology, and high tech/medical business administration, Alan combines deep regulatory knowledge with medical expertise and passion.
Clients include Pfizer, Johnson & Johnson, the Stanford School of Medicine and Boston Scientific.
Alan can support your organization with biologic and biotech lifecycle management, clinical trial operations, combination product marketization, and more.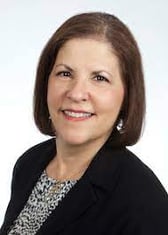 Meryl has been a pharmaceutical and biotech leader for over 20 years.
Since beginning her career with Bristol-Myers Squibb, she's acted as clinical outsourcing department head at biotech firm Amgen, a director at Teva Pharmaceuticals, VP of Quality Assurance at Synteract, and more.
As such, Meryl has a wealth of senior experience to share with her consultancy clients.
Reach out to Meryl if you're at a biopharmaceutical company needing help with:
QMS processes and tools
Vendor management and outsourcing
Process optimization
QA
MORE READING: 7 signs you need a pharma consultant
Picking the right pharma consultant for you
Understanding the strengths and specialties of each consultant you consider is crucial to pinpoint the support you need.
Evaluate a prospective consultant's experience based on their record of success, cost, and potential cultural fit. Ask for references and case studies to verify experience working with clients like you.
And if you're planning to lift your quality operation to the next level with digitization and automation, look for a vendor who can advise around key areas like pharmaceutical quality management software.
The Qualio team works with an ever-growing partner network of industry experts and leaders in the pharmaceutical industry. Visit us for a recommendation here!