Summer of customer love: more Qualio accolades at the G2 Summer Awards
G2 unveiled the results of its Summer 2023 Awards this month, and Qualio continues to rank as a dominant leader across the eQMS market.
The most usable eQMS platform on the market!
Usability and user adoption run through our entire product design ethos.
Our clean, accessible UX is built to make quality management the beating heart of your business, by making your eQMS something your entire team knows how to use with ease.
Our accolades in this quarter's awards show this focus paying dividends for our customers, who rewarded us by crowning us the most usable eQMS platform on the entire market!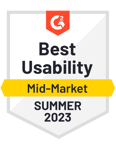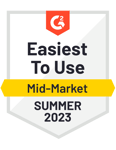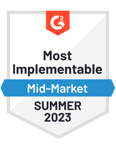 The best choice for growing life science companies
Both small and mid-market life science companies gave us the top spot in a number of key areas, from relationships and support to meeting requirements.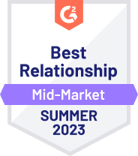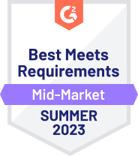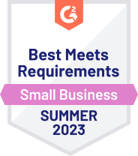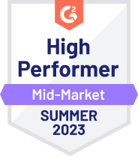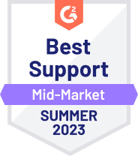 Our eQMS functionality ranked highly, with everything from our document to our design control management features praised as the best on the market.
Because of this, we emerged as an eQMS leader yet again for Summer 2023, as well as leading the new Europe category too!


And we continue to generate G2 'Momentum' by building our customer base, number of reviews, and our overall CSAT metrics.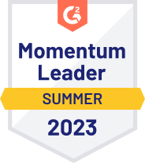 Real customer feedback
Qualio customers took to G2 in droves to leave us glowing feedback.
Here are some of our favorites for the summer!
4.5/5

"I entered a world with Qualio where quality is no longer a hassle.

As we expand, it's reassuring to know Qualio can grow with us."

- Biopharma co-head, 06/20/23
4.5/5

"Qualio is a game-changer for regulatory requirements.

Productivity has increased dramatically."

- Assets manager, 06/15/23
5/5

"Qualio helped us navigate and overcome our quality challenges.

It's built to handle everything we need."

- Health equity director, 06/07/23
Hear from more Qualio customers in our YouTube case study channel