Best life science vendor, best usability, best set-up, best results! Qualio at G2 Fall 2023
It's that time again already. G2's Fall 2023 Awards are live, and Qualio has taken top spot in another series of eQMS vendor head-to-heads!
Top of the indices
G2's vendor indices rank eQMS providers by a series of key metrics then place them in a results table.
Qualio took first place in multiple indices across the medical mid-market sector!
Qualio customers officially get the best results from any eQMS platform, based on areas such as return on investment and meeting their operational requirements.
They enjoy the easiest, stickiest and fastest implementation experience.
They access the easiest-to-use eQMS platform.
And they have the best vendor-customer relationship, from quality of support and ease of doing business to likelihood of recommending Qualio to others!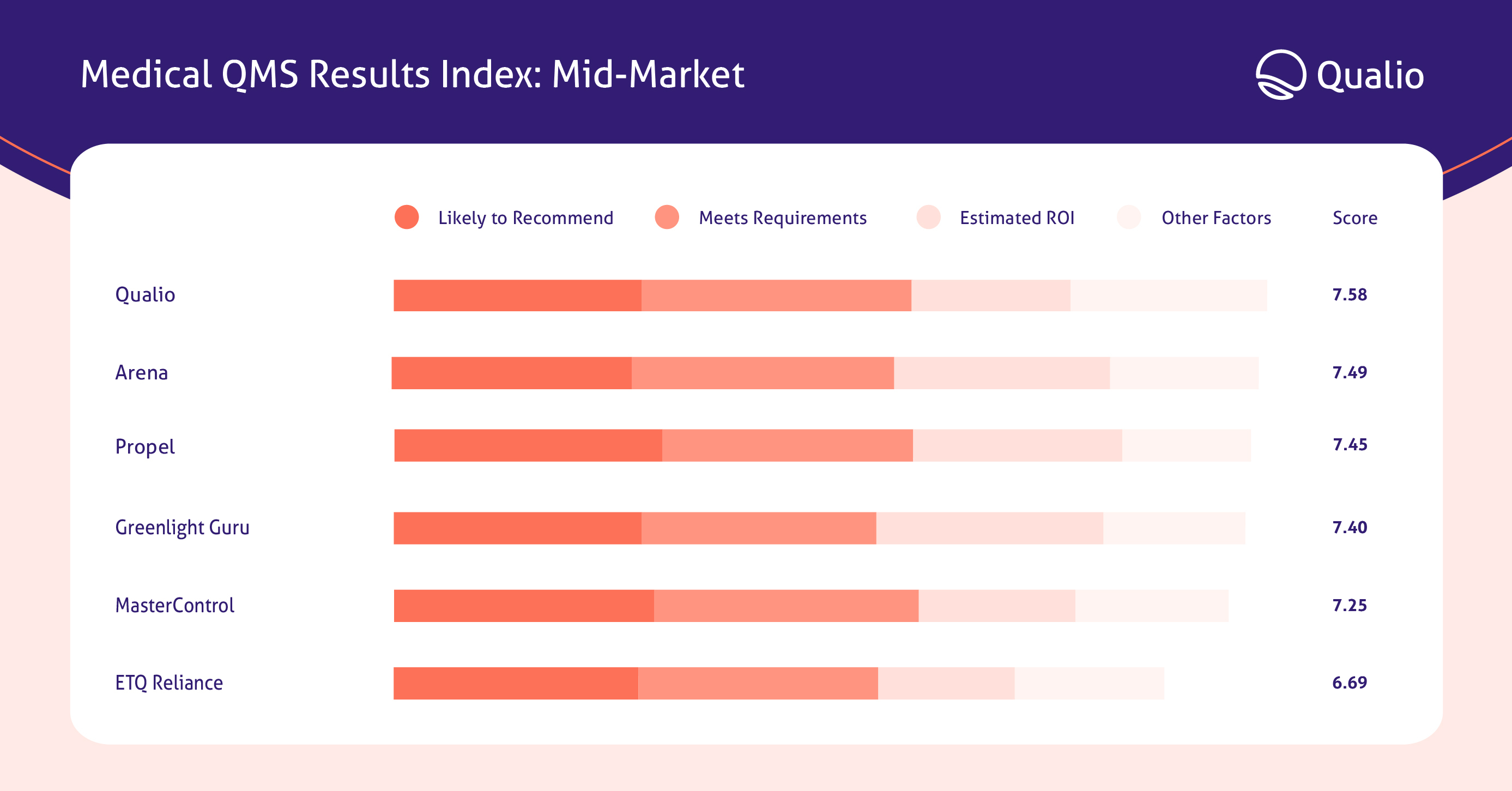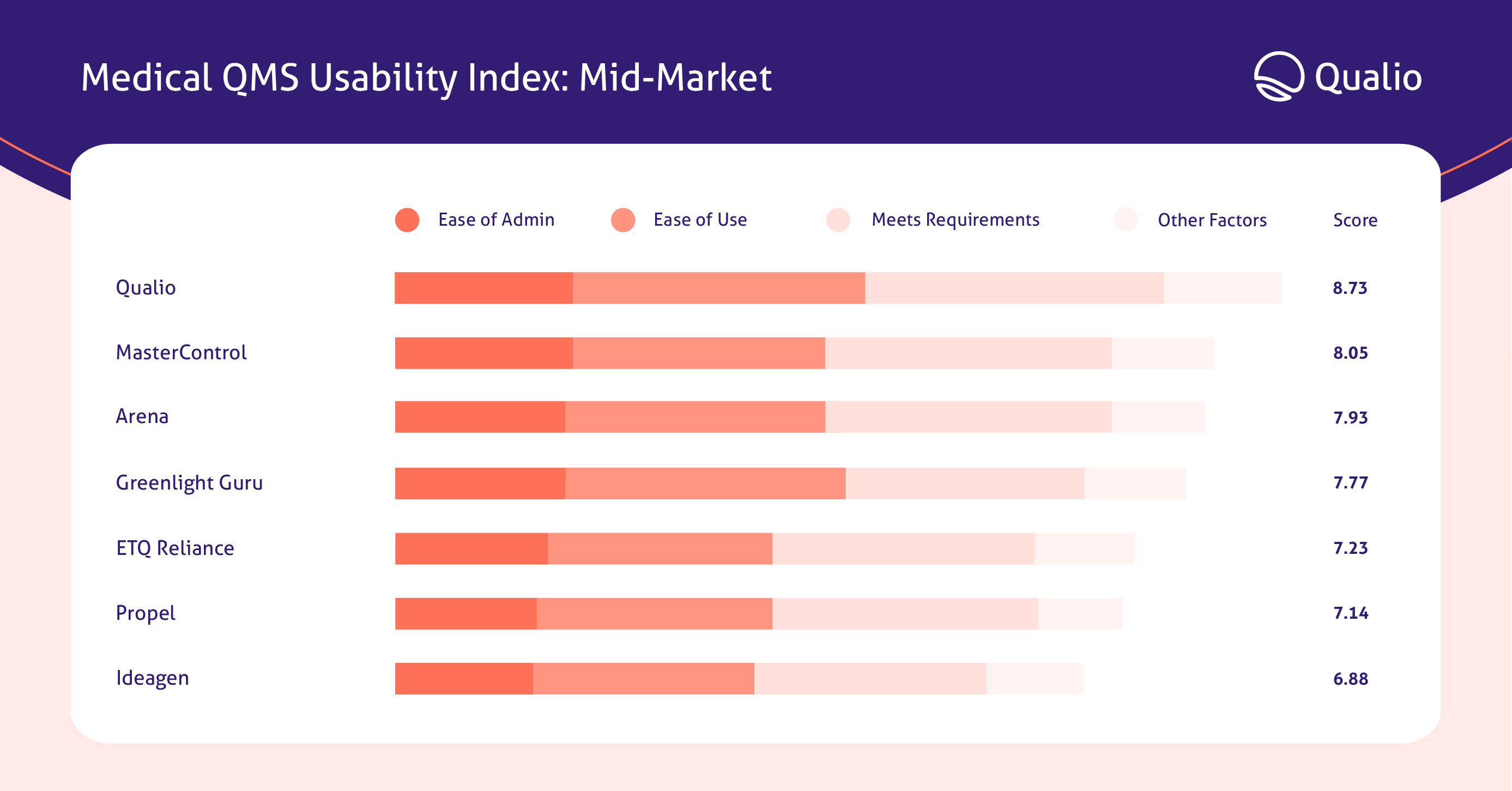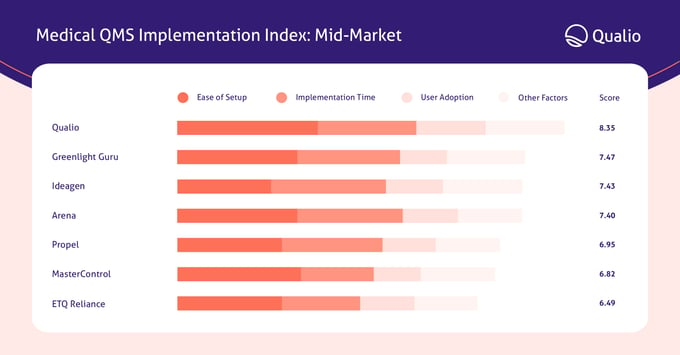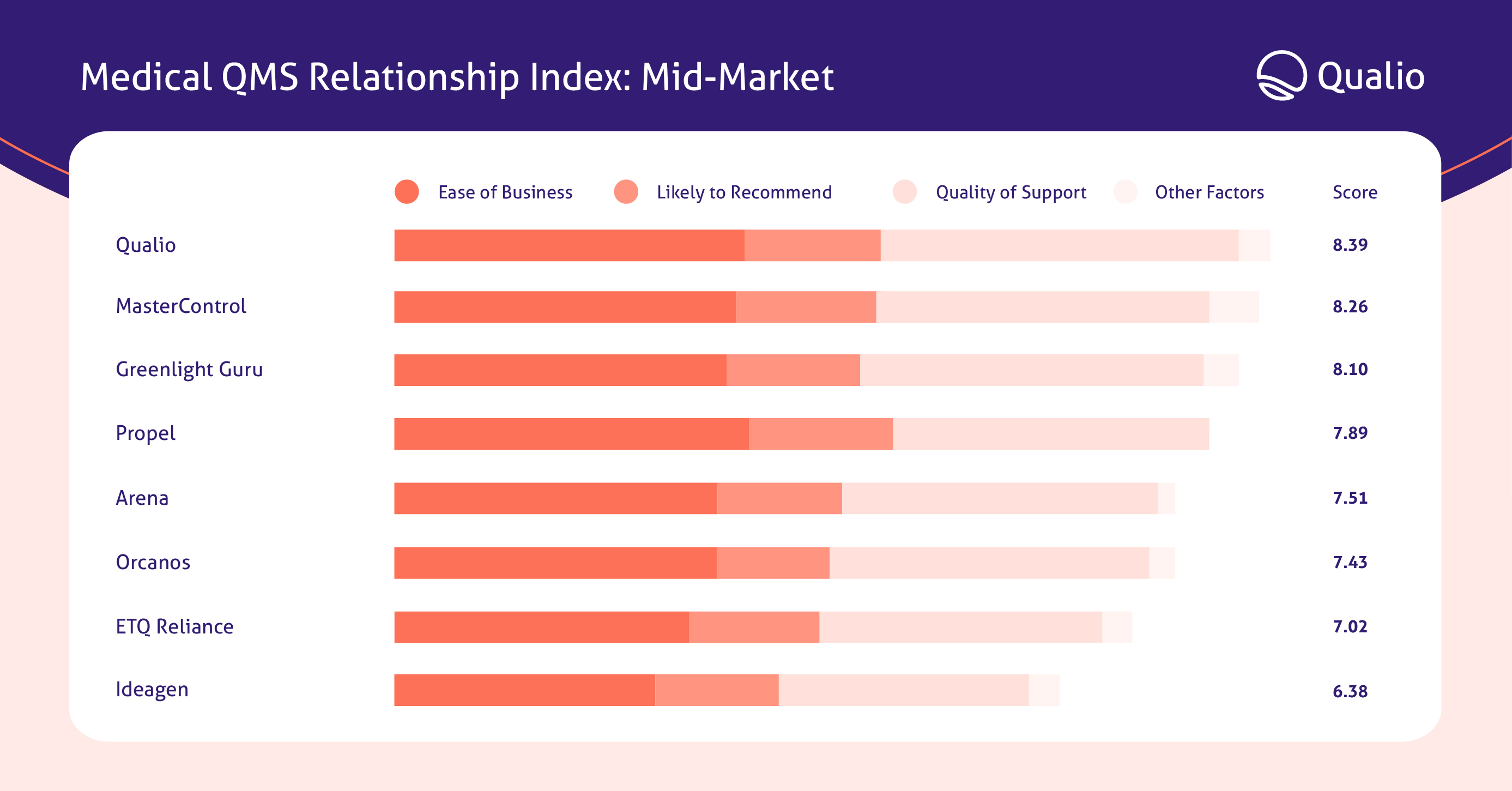 Adding to our badge collection





















International growth
The majority of our staff and our customers are in the United States.
But Qualio continues to expand and gain traction internationally - and our new placement in the vendor grids for both the EMEA and Asia Pacific regions shows our recent growth!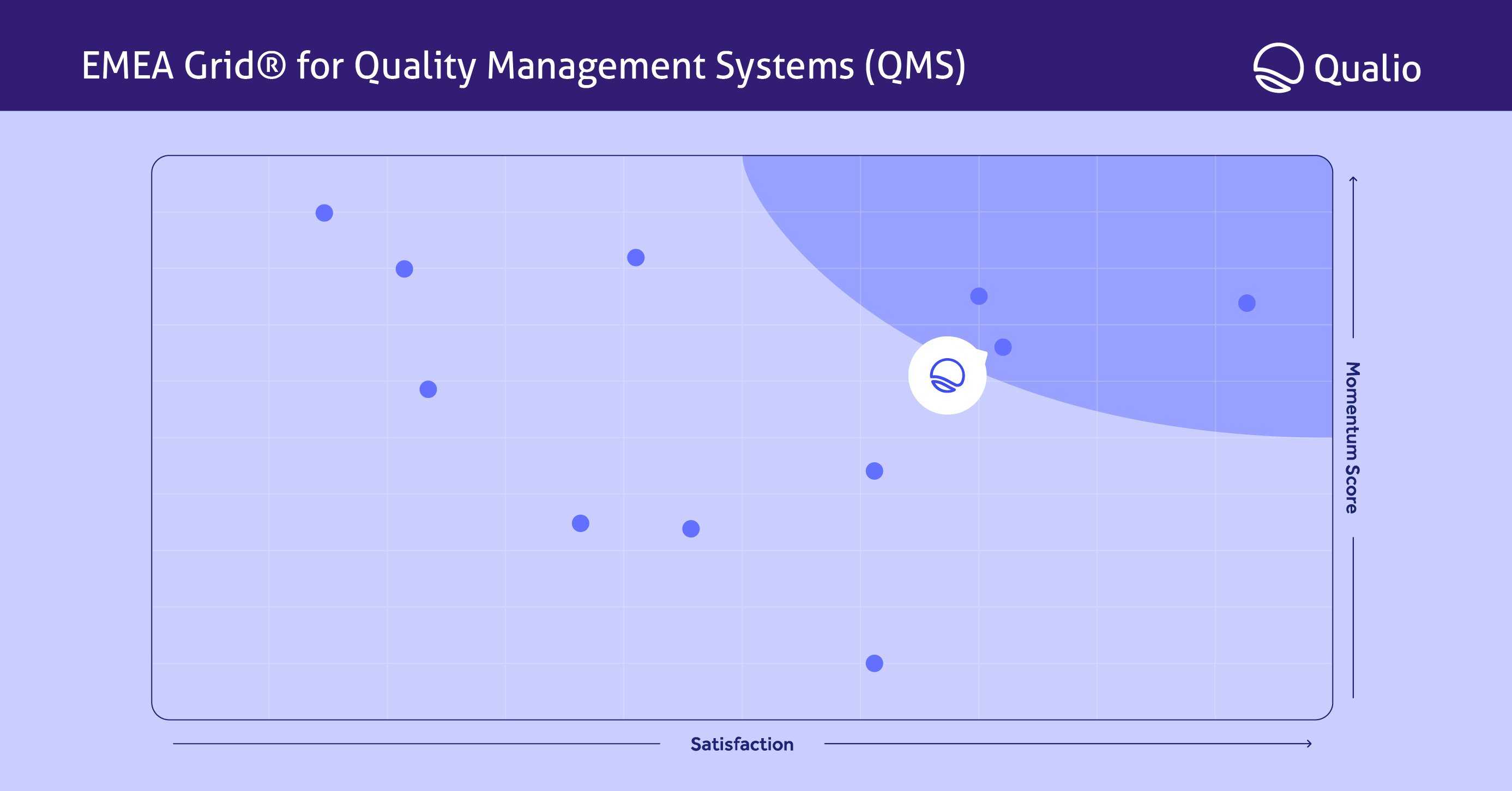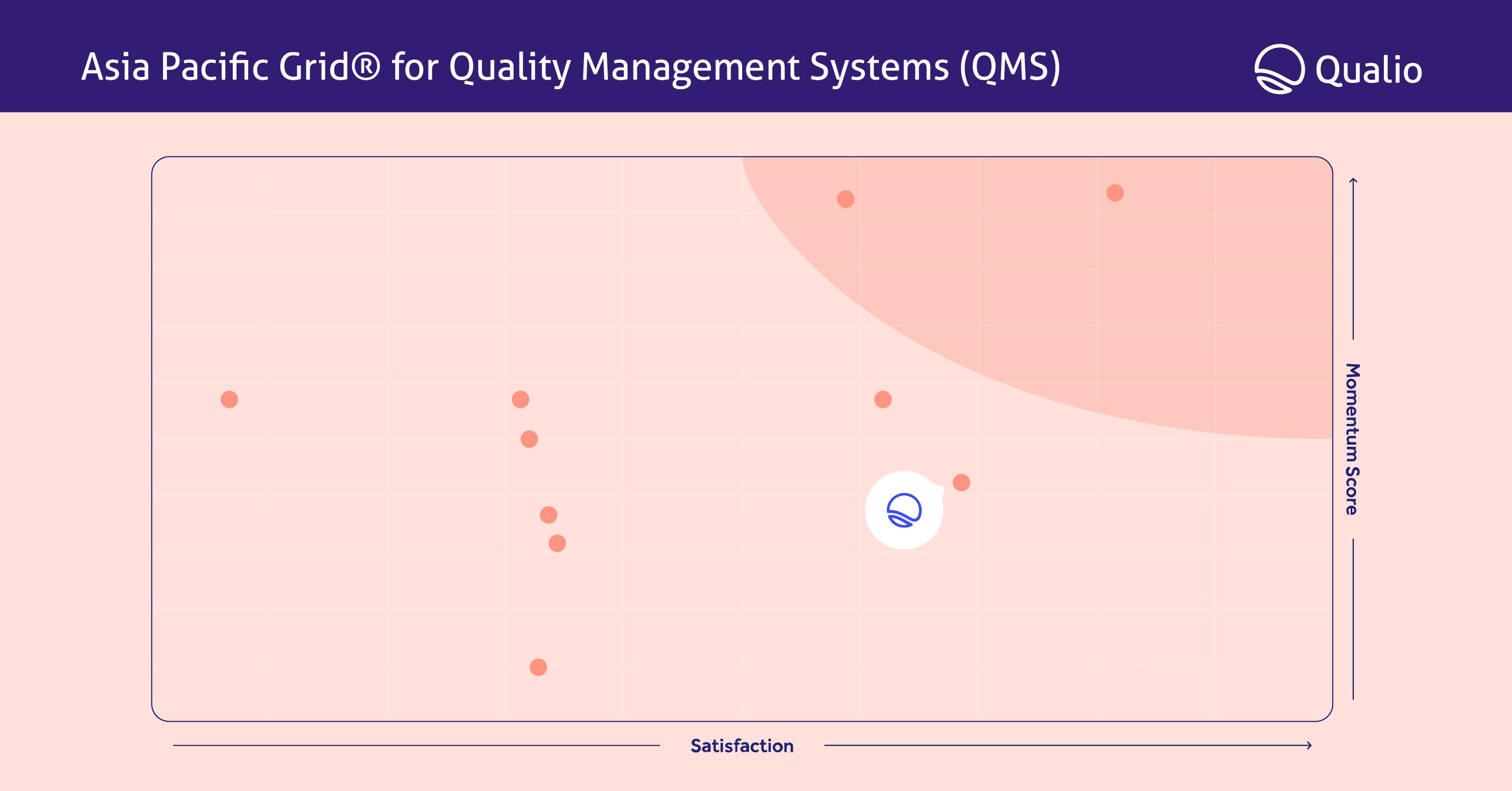 Real customer feedback
Qualio customers leave real, impartial feedback about our software on G2.
Here are some of our favorite reviews for this quarter.
5/5

"The best solution for my eQMS needs.

Affordable, very easy to use, customizable."

- Drew M., 08/31/23
5/5

"Intuitive quality software to augment our quality operations.

Design control is intuitive, document control easy to use and implement."

- Michael B., 08/09/23
5/5

"Qualio has been the best purchase ever for a start-up company like us.

Compared to our manual eQMS, this is pure gold!"

- Riikka, 08/02/23
Hear from more Qualio customers in our YouTube case study channel