2023 is nearly here. Time to reflect on another successful year!
Back when Qualio was a dream and not a company, I remember having a vision of a start-up with no central headquarters. A company comprised of the very best people in the world, regardless of where they were located.
This dream company would be a place where people of all backgrounds around the globe could come together and pursue a shared mission to help companies launch and scale their life-saving products.
That company would, over time, touch more than 500 global life science organizations that are saving and changing lives every day.
Today, that company is celebrating its tenth birthday as Qualio. And as 2022 draws to a close, it's time to reflect on what we've achieved together in this landmark year.
Awards!
This year, we placed on not one, not two or three, but four notable company award lists:
Inc. 5000's America's Top Private Companies
Inc. Best Work Places 2022
Quartz's Best Companies for Remote Workers
Deloitte Fast 500 2022
These achievements don't only reflect our commercial success.
They show the strength of our remote culture, and that it really is possible to build a connected, successful team across cities, states, countries and continents.
Best of all, our customers love us.
We continue to thrive and win awards on G2 based on their feedback. In the Winter 2023 Awards we won our most ever, placing first in an incredible 15 review categories.
And our Momentum score, formed of our customer satisfaction and growth metrics, remains the best in the entire eQMS software market.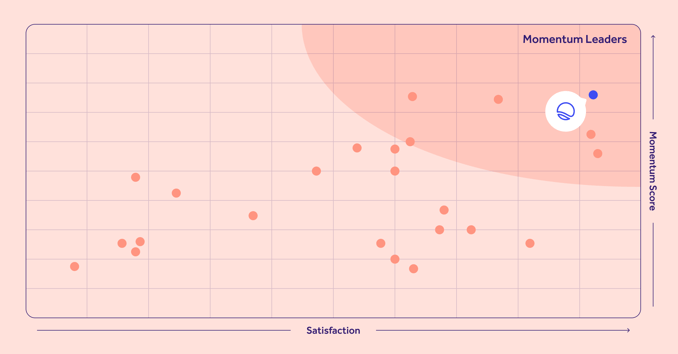 Keeping customers at the cutting edge with new product releases
Our quality team continues to keep our product on the cutting edge of the quality world to ensure our customers are moving faster and using fewer resources to get their jobs done.
We now offer the industry's sharpest collaboration functionality with a completely revamped native editor that's unique in the eQMS market.
Where our competitors force users to check documents in and out and rely on third-party editing tools, our customers can collaborate on their eQMS content with a brand new editing interface, without ever leaving Qualio.
Building collaborative policies and procedures and circulating them for constant operational quality and audit readiness just got faster and easier than ever.
And thanks to our new
Training Plan
functionality, Qualio customers can also now easily onboard and train at scale, cascading groups of documents to groups of users to ensure everyone in their business is trained and competent -
without
the headache of admin.
Add to that our recent Events and Design Controls upgrades, and the product experience of our customers is even sharper and stronger than it was a year ago.
Best of all, our customers around the world can onboard, validate and start using our software faster than any of our competitors, tackling their quality responsibilities and developing their life-saving products with the most intuitive and easy-to-use eQMS on the market.
Capturing customer and partner voices
It's crucial that we're guided in 2023 by the voice of our customers and the industry experts we partner with, so we can continue to offer the most customer-centric and problem-solving eQMS platform in the life science world.
The second half of 2022 saw our very first Customer Advisory Board (CAB) and Partner Advisory Council (PAC) sessions to help us achieve that goal.
The enthusiasm our customers and partners showed, and their willingness to be our sounding boards and innovation guides, speaks to their shared commitment to our software and the real value it unlocks for them every day.
Our executive team answered their questions, took on their feedback, then integrated those crucial voices into our product roadmap.
2023 promises to be an even more exciting year as we put our next phase of product development into action and get another step closer to our goal of getting 50,000 life-saving teams using our software.
I am honored to be part of this team.
I'm inspired by the work we've all done together this year.
And I look forward to the hard and fruitful work that is ahead of us in 2023.
Sláinte!
Rob