The next wave of Qualio upgrades arrives
Our customers use our software to continuously improve what they do: better products, happier customers, faster processes.
We're no different ourselves.
The hard work of the Qualio product and quality teams allows us to continually refine our software and offer the leading life science eQMS on the market.
We have some exciting new product upgrades and improvements to share with you as we approach 2023.
Here's what we've done!
1. Validation to assurance
We've aligned with the latest industry best practice and embraced the shift from computerized software validation (CSV) to computerized software assurance (CSA).
Our assurance approach is now even faster and easier for our customers and includes:
Ditching of unnecessary legacy documents like IQs, OQs and PQs
A shared roadmap supported by templates and functional testing documents provided by Qualio
A fully compliant, expert-approved approach
Shaving up to 2 weeks off our customers' go-live time!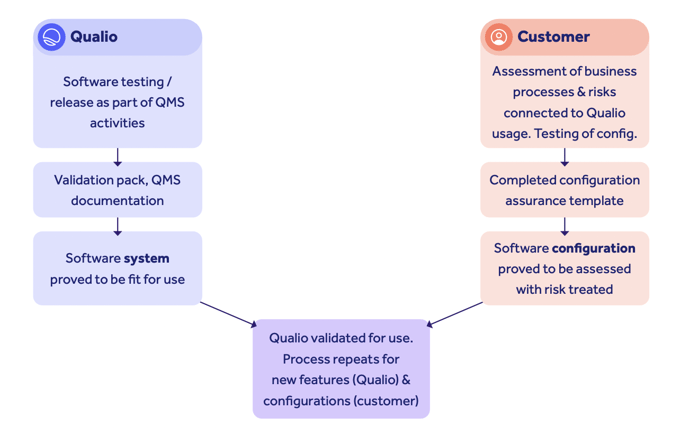 2. Design Controls
We've added fresh functionality to Qualio Design Controls.
You can now:
Add up to 5 risk levels to your ISO 14971 risk policy, enabling even more configurability for your team


Attach key documents, like drawings and schematics, to design requirements and test elements (up to 100MB each)


Export approved requirements and test documents in PDF format (with associated attachments) in a single ZIP file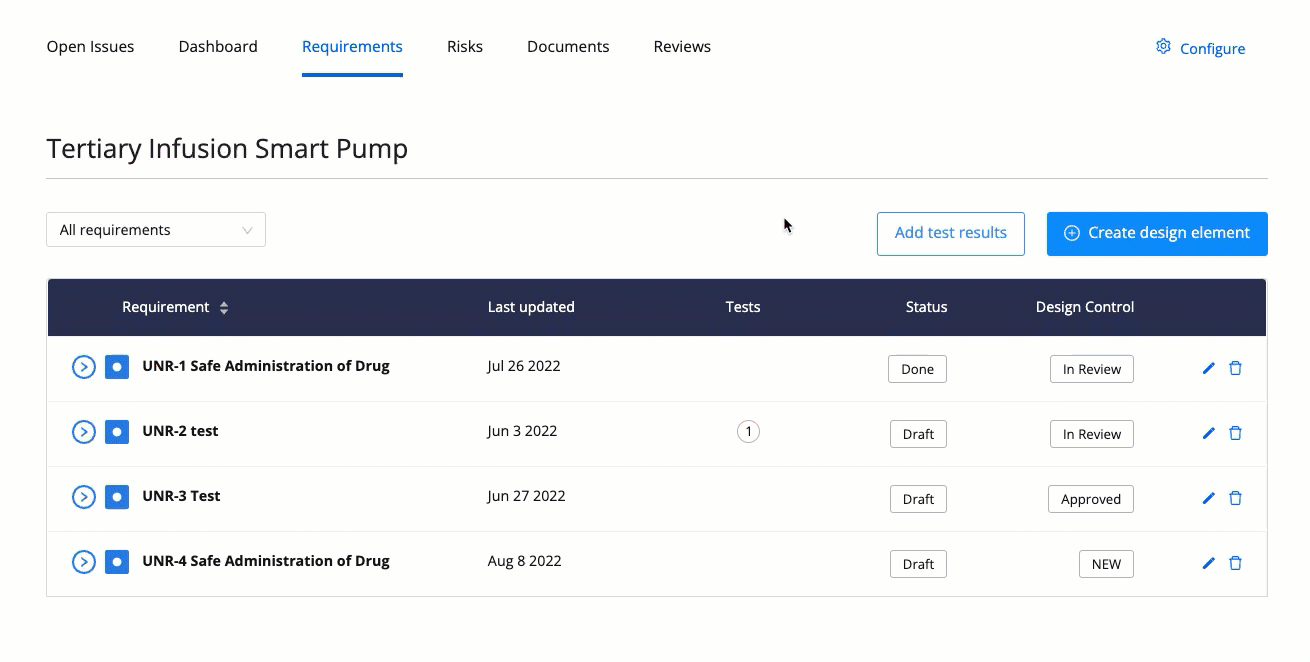 3. Documents
We've refreshed the user interface for both document template lists and the templates themselves, to make usability even more intuitive.
Quality users can now see document templates under the main document in the system navigation.
You can also now set periodic document review periods up to 86 months (up from 36), and template prefixes can now contain numbers if you prefer.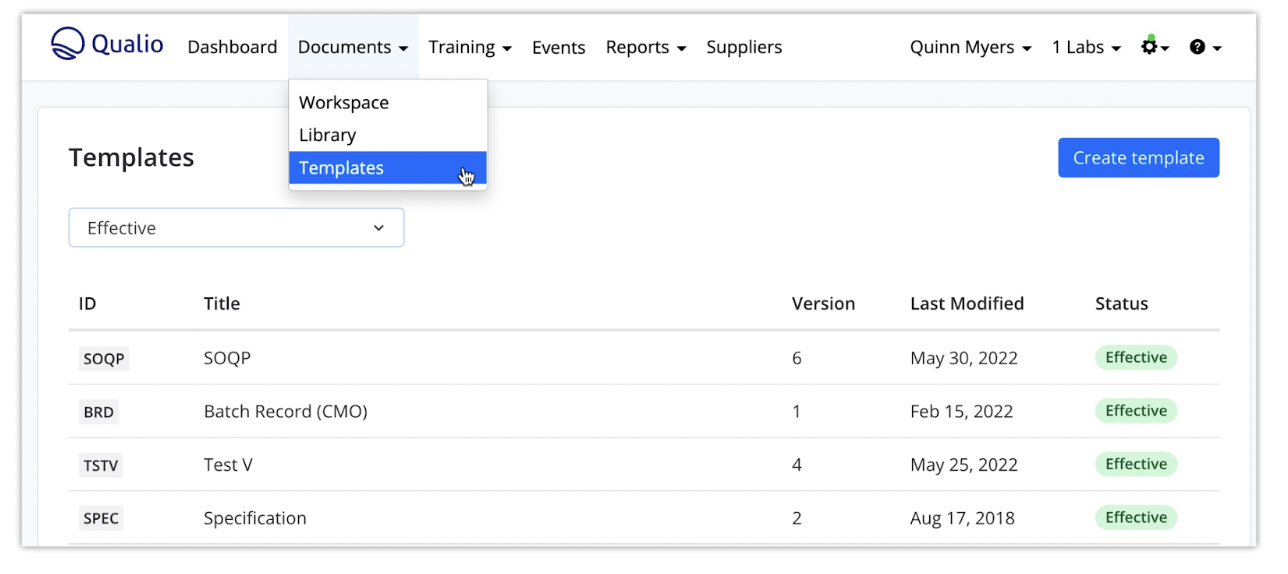 4. New integration: Zephyr Scale

Zephyr Scale is a popular test case add-on within Jira.
Qualio Design Controls now integrates directly with Zephyr Scale, pulling test cases and results straight into your eQMS for complete real-time centralization.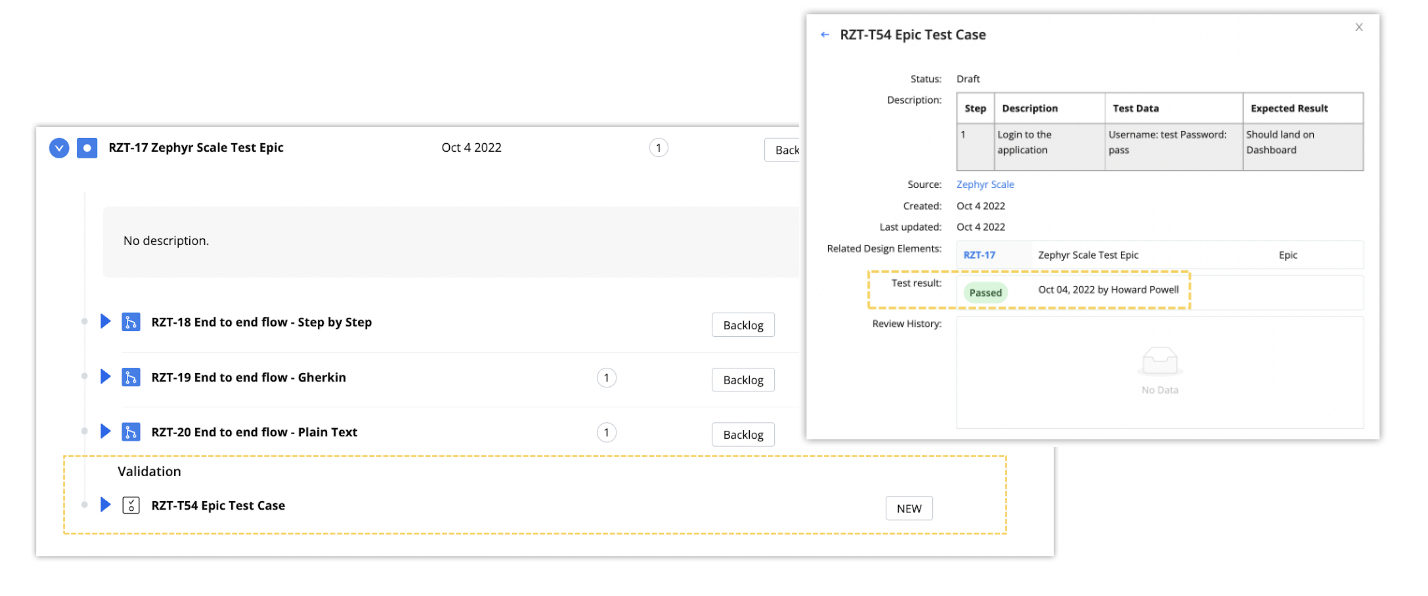 5. Events (coming November 23!)
We've added a cleaner, easier to use and even more intuitive user interface to Qualio Events.
Not only that, we've improved our filter functionality, including adding new task filters.
Tags, comments, and product and root cause enhancements have all had a touch-up and upgrade, and we've also added:
Filter-based exports
Filters for due and overdue events and tasks
File attachments for comments
A clearer view of who is responsible for each event step
6. User management (coming soon!)
We know how important the balancing of role-specific responsibilities and controlled eQMS data is to our customers.
That's why we're making it possible to assign targeted admin permissions to any Qualio user, whether they're a Quality, Normal or Basic user, to give you an even more agile and bespoke system structure that reflects your organization's make-up.
7. Training Plans (coming soon!)
We'll soon be rolling out Training Plans to make it even easier for you to manage your training needs at scale.
Build groups to organize users by business function or location.
Then build a training plan which automatically generates training records and activities for all group members, for all documents you assign to the plan.
A training matrix report will be automatically created, too, displaying all effective Training Plans along with their related documents and groups.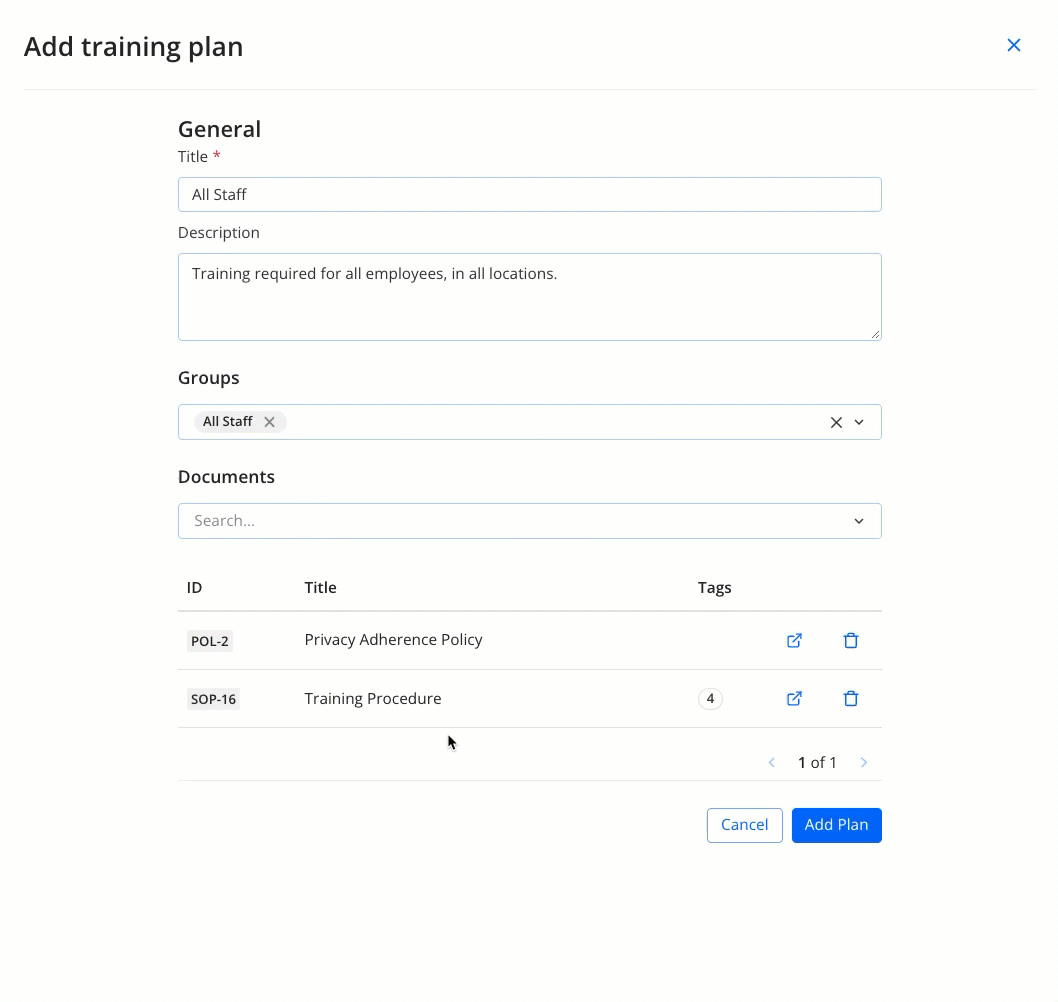 8. New search functionality (coming soon!)
We're giving the search functionality in Workspace a boost too.
In the current set-up, you'd have to know what status a document is in to search for it and find it.
We're giving you the ability to search for documents across all statuses and number entries, making info retrieval within Qualio even quicker and easier.
9. New document editor (coming soon!)
You asked, we listened!
Our new and approved document editor is coming in the very near future to make in-system building and editing of documents easier than ever.
New advanced collaboration features make multi-user document work natural and straightforward, without ever leaving your Qualio system.
Format, structure and build your QMS documentation with fresh editor functionality that's intuitive and simple.
See our product update showcase
Watch the Qualio product team run a guided tour of our latest system upgrades.