The 10 key changes in the GAMP 5 Second Edition
The GAMP 5 Second Edition, the newest version of the ISPE's computerized system guidance, was released in July 2022, replacing the First Edition unveiled in 2008.
The GAMP 5 Second Edition should be seen as part of a broader industry trend taking place: the evolution from computerized system validation (CSV) to computerized system assurance (CSA).
In keeping with the broad emphasis shift to agile, risk-based adoption of modern digital tools for GxP-regulated businesses, the Second Edition has brought 10 key changes to how 'good automated manufacturing practice' is defined.
We sat down with GAMP editor Sion Wyn to take a look.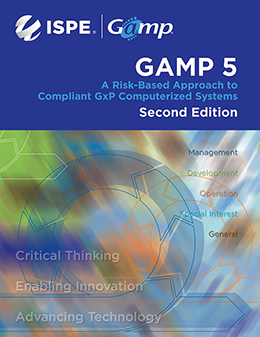 What's new in the GAMP 5 Second Edition?
1. Non-linear recognition
The First Edition of GAMP 5 assumed a broadly linear approach to software development, which no longer reflects how modern software is brought to life.
The Second Edition recognises the largely non-linear, agile and more cyclical nature of modern software development.
Iterative, incremental and exploratory models are therefore emphasized over older, linear models like the waterfall.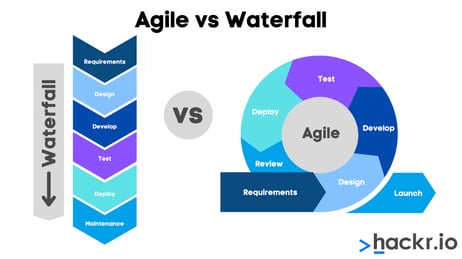 Credit: hackr.io
2. Document change
The recognition of non-linear software development has a natural knock-on effect.
Legacy GAMP validation documents which assume a linear software approach, like installation, operation and performance qualification documents, are no longer relevant for the Second Edition.
There's therefore a shift in emphasis from traditional documents like IQs, OQs and PQs to risk-based records of information, held in appropriate systems, that take into account the modern software lifecycle.
3. Critical thinking
Critical thinking is a huge cornerstone of computerized system assurance, both in the GAMP 5 Second Edition and the FDA's new guidelines unveiled in September 2022.
Rather than one-size-fits-all, document-heavy approaches to validation, the GAMP 5 Second Edition encourages appropriate, efficient and risk-based assurance dependent on the risk profile of the software you're implementing.
The document crystallizes around the concept of critical thinking in a way the First Edition doesn't, including guidance of key areas of computerized system adoption where critical thinking should be applied, and a fresh appendix on the topic.
4. Update of development appendices
The areas of GAMP 5 focusing on user requirements specifications (URS) and functional/design specifications have been tweaked to reflect the new world of modern, agile software.
5. Appendix on electronic production of records updated

The rise of cloud-based technology and blockchain has been taken into account. The appendix also clarifies new expectations around electronic records, signatures and audit trails.
6. ITIL
Multiple appendices have been updated to reflect the modern ITIL approach to software development, and to clarify links between key areas like change and incident management.
7. New appendix about blockchain and distributed ledger technology
Alongside the tweaks to the electronic production of records section, the Second Edition of GAMP 5 also contains an entirely new appendix taking blockchain and ledger technology into account.
8. New appendix about AI and machine learning
The GAMP 5 Second Edition acknowledges the increasingly significant role played by artificial intelligence (AI) and machine learning, and adds a new appendix to deal with the topic.
9. New appendix about use of agile within a GxP environment
Agility is a core ingredient of the Second Edition. Alongside the recognition of agile software development, GAMP 5 encourages an agile, critical thinking- and risk-based approach to assurance of digital tools.
A new section has been added to clarify these new expectations.
10. New appendix about modern infrastructure and infrastructure management
The replacement of paper with automation and AI is a seminal, defining change for how life science companies manage quality and compliance.


The Second Edition contains a fresh appendix outlining the modern GxP infrastructure, and how new digital tools should be implemented and applied.
Watch the video
Hear Sion explain more about the key changes in the GAMP 5 Second Edition in our interview video:
Learn more about computerized system compliance
Don't know your CSV from your CSA?
Drowning in IQs, OQs and PQs?
Worried what your FDA inspector will expect to see?
Download our complete guide to computerized system compliance in 2022 to get yourself up to speed on the GAMP 5 Second Edition and a range of other topics.