The 3 Top Quality Assurance Conferences of 2020
In the last few months, the FDA has announced a few major changes designed to position the organization as a true leader in regulatory health sciences. As such, we can likely expect additional regulatory changes in the months ahead.
If your life sciences company is struggling to stay on top of the ever-changing quality management and regulatory landscape, it's only going to get harder.
So how can your quality assurance team keep up?
Try attending a quality assurance conference! It's one of the easiest ways to stay on top of the latest FDA rules and regulations. However, with hundreds of quality assurance conferences out there, how do you know which one is right for your team?
To help narrow down your options, here are the top three conferences to consider.
3 Quality Assurance Conferences for Life Sciences in 2020
With complete certainty, the following conferences promise to provide attendees with a wealth of knowledge and numerous networking opportunities. Be sure the save these dates on your calendar and register immediately. Many of the conferences on our list offer steep discounts to those who register early! Additionally, it's important to note that many conferences on this list have moved online due to the COVID-19 pandemic.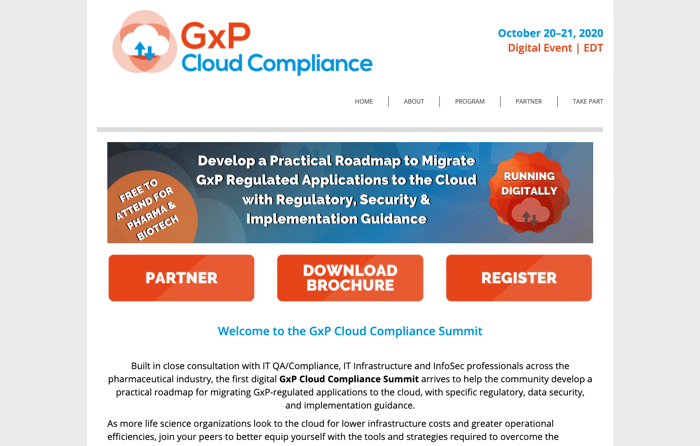 Location: Online
Dates(s): October 20-21, 2020
Cost: $1,699
As more life science organizations look to the cloud for lower infrastructure costs and greater operational efficiencies, join your peers to better equip yourself and your business with the tools and strategies needed to improve cloud adoption while maintaining compliance within your enterprise organization.
Qualio will be attending this online event.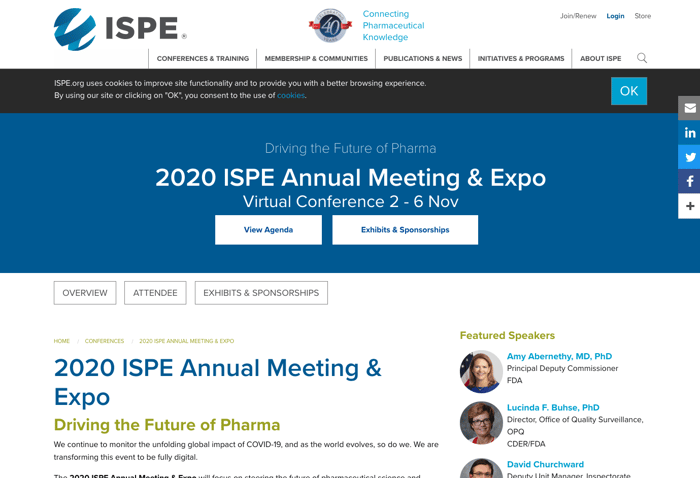 Location: Online
Dates (s): November 2-6, 2020
The 2020 ISPE Annual Meeting & Expo will focus on steering the future of pharmaceutical science and manufacturing toward a global, synchronized, and quality-driven industry. Learn from pharmaceutical and biopharmaceutical professionals at all levels, including young professionals and senior executives.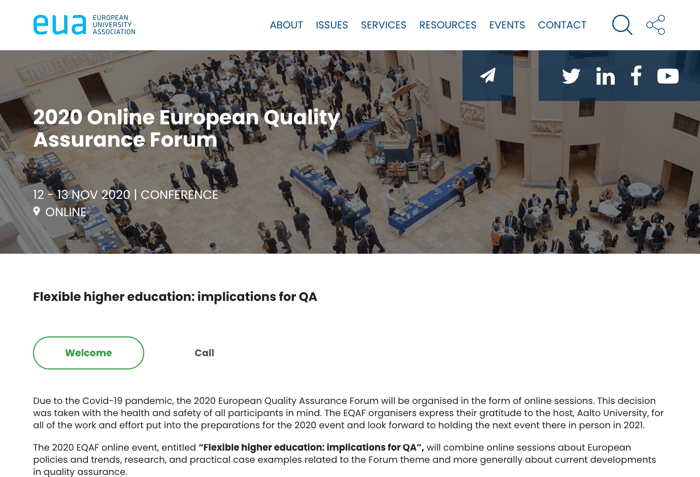 Location: Online
Date(s): November 12-14, 2020
Cost: Not listed.
The 2020 EQAF online event, entitled "Flexible higher education: implications for QA," will combine online sessions about European policies and trends. The EQAF provides a platform for discussion, professional development, and exchange of experiences among QA stakeholders.
Invest in a Quality eQMS Platform
If you are still using a paper-based Quality Management System or fighting with a digital system that doesn't meet your needs, then it's time to make a switch. Keeping up with federal regulations is already hard enough, but with the coming changes, you can't afford to be held back by your systems and processes.
As a leading eQMS provider, we know how to help you research and find the right system for you. Download your free copy of 12 Questions to Ask Before You Buy an eQMS and start moving forward towards tighter compliances and higher quality today.