25 impressive medical device startups to watch in 2023
As history has shown, it only takes one ground-breaking medtech startup to change a product category forever.
Back in 2006, serial entrepreneur Steve Kelly partnered with MIT researchers to take an anti-bleeding gel product to market. The biodegradable gel was a significantly better option for many hemostat applications compared to alternatives like bandages, surgical clamps and tissue adhesives - and today, topical hemostatic agents are considered the most effective and safe way to stop bleeding in many patients and conditions.
With the medtech industry predicted to generate over half-a-trillion dollars in revenue in 2023, medical technology companies as a whole show no signs of slowing down in their extraordinary innovative growth.
Take a look at this list of medtech companies on the move in 2023 and get inspired in your own pursuit of medical device greatness!
Table of Contents
RELATED READING: FDA medical device classifications explained
Top medical device companies in 2023
Cutting-edge medtech companies have a few factors in common, according to McKinsey research.
They all have an idea that can provide consistently superior experiences to all users and stakeholders, including patients, caregivers and clinicians. They also 'reimagine processes to dramatically reduce costs and accelerate decision-making'. The most successful medical technology companies manage to get closer to the patient by providing an innovation that's better, cheaper, safer and more convenient.
In order to make an impact in an extraordinarily competitive and highly regulated market, medtech companies need to achieve velocity in their early stages to provide proof of concept, secure funding and demonstrate clinical safety for regulatory approval.
There's no room for mistakes or delays in the hyper-competitive world of medical device companies. A strong baseline of compliance is crucial from day one to ensure there are no barriers to obtaining FDA approval or a CE/UKCA mark.
The following 25 medical device companies have caught our eye for their impressive devices, from digital health tools to AI-powered diagnostics.
RELATED READING: 5 secrets to securing medical device venture capital in 2023
Our list of the top 25 best medical device companies in 2023
LegWorks is a medical device company providing quality prosthetic knees and making them affordable to everyone.
According to LegWorks, 90% of amputees in developing countries don't have access to prosthetic devices. CEO Brandon Burke lost his leg above the knee at age 18 and wanted to give the world a range of practical and genuinely useful knee options.
He partnered with Jan Andrysek, chief technology officer, to create their All-Terrain Knee. They also saltwater-safe or running-friendly versions!
Ukraine-based ComeBack Mobility wants to make it easy for patient care teams to monitor progress of the entire rehabilitation process after a leg injury.
Their Smart Crutch Tips measure how much weight a patient puts on their leg as they use crutches. Too much weight on their leg, and the crutch tips provide instant feedback so the patient can adjust accordingly. The crutch tips also pair with an app where patients can track their weight-bearing progress.
With this data, healthcare providers can advise the patient on the best rehabilitation plan so that they heal quickly and correctly. They can also send new rehab advice straight to the patient through the mobile app.
CEO Ilya Popov, the co-founder of ComeBack Mobility, was inspired to create this tool after going through his own injury. He raised the seed round of funding himself during the COVID-19 lockdown and recently gave an interview about maintaining a medical device startup during wartime.
Proov's rapid response progesterone test strips were invented by Dr. Amy Beckley after she experienced three years of infertility, two rounds of IVF, and seven pregnancy losses.
She found out her fertility issues were caused by low progesterone - and created these test strips to help other women detect their progesterone levels and avoid the same issues and long diagnosis process she went through.
The FDA has authorized Proov's tests, which provide women with critical hormonal information without a blood test trip to the doctor's office. The FemTech company has already raised $10 million in Series A funding, according to Crunchbase.
Senzo, a UK-based startup, is developing an amplified lateral flow (ALF) rapid antigen self-test for COVID-19 with 100% accuracy.
Senzo also has plans to apply the ALF system to other testing requirements in the future, so people around the world can enjoy self-testing accuracy previously only found in laboratories.
And although COVID-19 could be said to be a problem of the past in 2023, the company already seems to be looking beyond. They recently announced a a Pre-Series A round of funding to 'increase manufacturing capabilities and advance... the diagnosis of the world's most prevalent and deadly diseases'.
Life sciences use a lot of plastic, between syringes, DNA extraction kits, and more. In fact, over 12 billion pounds of scientific plastic waste is produced each year, according to Polycarbin, and its goal is to put a stop to that.
Founded by two friends who left medical school to start the company, Polycarbin remanufactures laboratory equipment, such as pipette tips, from post-consumer lab plastic.
The company helps labs reduce carbon emissions and also provides ways to recycle plastic waste.
Its mobile app gives scientists data about reducing their waste, lets them schedule recycling pickup, and more. Labs can also order recycled equipment from Polycarbin. Last year it raised $2 million in seed funding, per Crunchbase.
ABLE is a Barcelona-based medical device startup and the world's first manufacturer of robotic exoskeletons for individuals with disabilities.
The award-winning start-up studied the human gait extensively to create a product that allows wheelchair users to stand up, walk and sit down without any assistance. The battery-powered 8 kg exoskeleton has parameters for smart device configurations, which can allow for remote monitoring by physical therapists and physicians.
The lower-body exoskeleton is the first home-use product for individuals with lower-limb paralysis. In mid-2021, they obtained ISO 13485 certification for their exoskeleton.
It launches in Europe in 2023.
Garwood Medical is an advanced medtech startup based in Buffalo, NY, with a mission of improving clinical outcomes for infections and wound healing.
Garwood's products include the BioPrax™, a minimally invasive device designed to prevent biofilm infections on prosthetic knee implants by using electrodes to prevent microbe growth. It was granted Breakthrough Device designation by the FDA in 2019.
The company plans on starting human clinical trials in 2023.
Parasym is a UK-based medical device start-up that provides neurostimulation products for patients with inflammatory disorders and chronic pain.
Its first product uses micropulses of electrical current to target the vagus nerve through an ear clip electrode. The Parasym Device is currently CE-marked and has been designated a non-significant risk (NSR) by the FDA.
In 2022, the company completed a clinical trial that revealed promising results for patients dealing with cardiac inflammation and potential heart failure.
With big plans in the pipeline for 2023, they're one to watch.
This Oregon-based medical device company provides the only at-home health assessment offering results for blood pressure, cholesterol, glucose levels and more in less than half an hour.
They boast 24/7 customer support and patented screening technology with the potential to connect any Bluetooth-connected medical device to a screening kit.
Their flexible digital ecosystem promises an exciting year of new self-testing possibilities in 2023.
Surgical robots!
CMR Surgical took more venture capital funding than any other medical device company in 2021, raising over $600m.
That's testament to the extraordinary potential of its Versius robot, an electronic helper in the operations room that can never slip or waver mid-surgery.
Versius has helped more than 5,000 surgeries so far, from thoracic to gynecological.
Qualio customer EvoEndo is pushing to 'evolve unsedated endoscopy' with its innovative 3.5mm gastroscope that can be inserted through the mouth or nose.
Patients no longer need to be anesthetized or sedated for their upper digestive tracts to be examined.
EvoEndo recently won the 2022 MedTech Innovator Execution Award, closing out a highly successful year that saw them secure 510(k) clearance and over $8m of Series A funding.
Prostate cancer kills about 35,000 American men every single year.
Francis Medical's transurethral ablation device uses water vapor to overheat and kill cancer cells in the prostate while leaving healthy cells untouched.
The company plans to expand product usage to tackle kidney and bladder cancer in the near future.
Medtech companies don't always need to produce and distribute millions of new devices to make their mark.
Israeli software company Healthy.io works with what you've already got, turning your smartphone camera into an FDA-approved test-at-home kit for UTIs, open wounds and more.
The company has grown 300% since 2017 and shows no signs of slowing down, with partnerships with Johns Hopkins, the British NHS and more building steam.
This Norwegian medical device company turned to Qualio in 2021 to help them build their quality management system from the ground up on their route to the European market.
Their innovative pressure microsensor, less than 1mm across, sits within the bladder and relays real-time information via the cloud to help treat patients with urinary dysfunction.
A shrewd electronic quality management system (eQMS) investment has effectively doubled their speed to market, making their rapid and quality-centric push to market one to watch this year!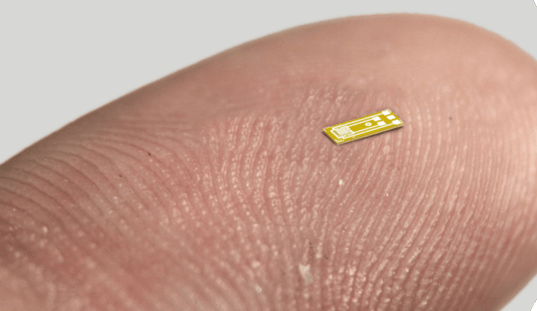 This Canadian start-up provides transcatheter heart pumps that don't require complex and invasive open-heart surgery.
They've completed preclinical implants and now aim to take their hemodynamic pumps into the market to tackle the scourge of heart failure without undue surgical risks.
The struggle to conceive a child can be a stressful and upsetting experience for couples.
This medical device company wants to launch the world's first at-home intracervical insemination kit in 2023, allowing hopeful parents to increase their chance of pregnancy for a fraction of the cost of IVF and without ever leaving the bedroom.
Can depression be physically treated like a cut or infection?
This Swedish medical device company thinks so. Their Flow headset uses transcranial direct current stimulation (tDCS) to treat depression without drugs or side effects.
83% of users reported results in the first three weeks.
Brain computers sound like the stuff of science fiction.
But this Brooklyn-based start-up recently secured an FDA IDE for its stentrode, the first commercial implantable brain computer interface to do so.
Synchron are undergoing clinical trials this year, with the ambitious goal of mapping all 400 miles of the brain's blood vessels and 'unlocking the natural highways of the brain' with digital technology.
Sound waves are already used to break down kidney stones.
This medical device company wants to retarget that technology towards calcified artery blockages, with its intravascular lithotripsy (IVL) device sidestepping the current risks of physical artery unblocking.
With balloons and drills also used to break down artery plaque, Shockwave's device was approved in 2021 by the FDA as a safer alternative.
Now in its second year of marketization, Shockwave makes our list of medical technology companies to watch this year.
This Qualio customer is developing an SaMD platform to revolutionize 'computational oncology'.
By digitally modelling cancer behavior, including tumor growth and medicinal impact, SimBioSys' device will unlock precise, pre-simulated cancer care that saves lives.
The company has a wide range of regulatory targets to hit, from 510(k) clearance to MDSAP, ISO 13485 and IEC 62304 accreditation.
Their eQMS upgrade in 2022 allowed them to build a market-ready quality system in just 90 days, positioning themselves for blistering take-off and market success this year.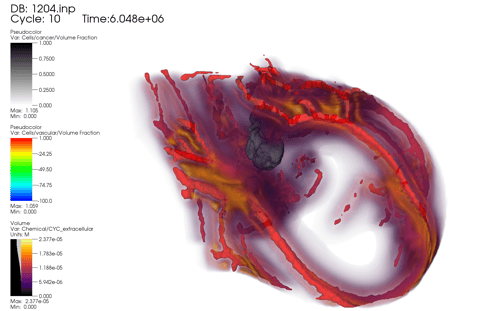 This Israeli medical device company developed its zLOCK product to 'reimagine spinal fusion'.
Their 3D porous spinal implant ditches screws and complex, invasive surgery for a quick and simple fusion and stabilization procedure.
The exciting days of fully artificial hearts could be almost upon us.
This Texan medical device company has raised over $22m of funding and went into clinical trials last year.
Magnetic levitation and centrifugal pumps give the device a single moving part with no mechanical wear. BiVacor's heart promises an operational life of a decade and complete takeover of cardial function from patients' failing hearts.
While we anticipate it'll be another couple of years before we see the device in the market, 2023 could be the year the company grabs the headlines on the final lap of its journey to market approval and real day-to-day product usage.
This Swiss medical device company is working on magnetic blood purification.
Magnetic beads in the bloodstream bind to pathogens, toxins, antibodies and cytokines, then pull them out of the blood as it passes through a dialysis machine.
Hemotune promises a complete 3-part 'hemosystem' to revolutionize blood treatment for septic shock, infections and autoimmune diseases.
xCures is an SaMD start-up that provides an advanced algorithmic AI platform connecting cancer patients to targeted oncology treatment.
The American medical device company wants to end the traditional challenges blocking cancer patients in need from clinical trial access.
Their AI engine matches patients with the most suitable of the 9000 different cancer treatment options currently available, including experimental treatments passing through clinical trials - then liaises with trial providers, predicts the outcome and secures treatment.
xCures set the stage for accelerated market success with their eQMS partnership with Qualio, making them one to watch for 2023!
The final medical device company on our list, based in Ohio, wants to lift drug delivery to the next level.
Their enFuse on-body disc is filled with the therapeutic of choice, then attached to the skin with an adhesive before a small unseen needle emerges beneath for drug delivery.
The patient simply conceals the delivery disc beneath their clothes while the drug is administered. The disc is designed to be lightweight, comfortable and flexible, and should be welcome news for trypanophobes around the world.
With patents secured in 2022 and over $215m of financing under their belt, Enable Injections are well on their way to making a serious mark in the medical device world.
Join the list of successful medical device companies
All of the medical device start-ups on our list began by recognizing a real problem or gap in current treatment options, then applying cutting-edge technology to make a difference.
These medtech companies represent our hope for a better future in healthcare: one filled with less pain, more mobility and fewer deaths and injuries. We can't wait to see what these start-ups do next!
Qualio's eQMS for medical device companies positions companies like yours for maximum success: accelerated time to market, stronger and more cost-effective processes, and unshakeable quality and compliance.
Book a demo with us to see how it works!