Faster access to your quality landscape with our latest product upgrades
We recently picked up another round of G2 awards for our industry-leading usability and ease of use.
But we didn't want to stop there.
In March our latest launch train began and our product team got to work on the latest set of Qualio product upgrades.
Now the update is ready to go live.
The objective? To make it even easier to pinpoint the key day-to-day information you need for your vital quality work.
This is what we did.
Table of Contents
Documents
Before ⬅️
Customers could only search for documents within discrete status brackets.
Users had to click into each status set individually to locate a document.
Now ✅
Search across all document statuses with sharpened search functionality in the Documents Workspace.
Find the document you need in seconds, whatever status it is, with up to 100 results at a time.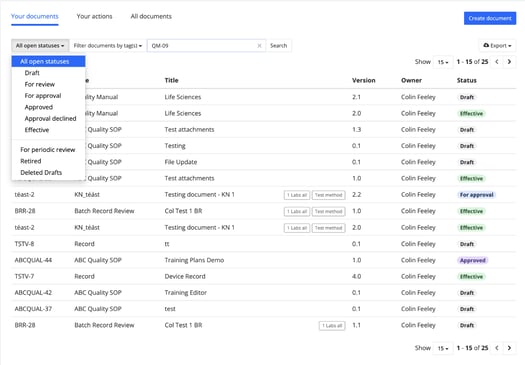 Training
Before ⬅️
Training information naturally accumulates as your company matures and expands.
The Training area of Qualio houses an ever-growing amount of training and employee data, which can be increasingly difficult to access and analyze.
Now ✅
Search for documents, groups and employees directly from your Training Overview dashboard.
Search for documents from the Training screen.
Enjoy frictionless access to training-related system information without having to navigate across Qualio.
Events
Before ⬅️
As with training, a good eQMS should host an ever-increasing number of quality events as you find and fix problems.
This natural growth inevitably makes individual event-finding more difficult.
Plus, users could only tweak user permissions for event workflows by contacting Qualio customer support.
Now ✅
Find the event you want instantly by searching for keywords related to its ID, title, owner or other properties.
And edit user permissions yourself without input from Qualio, for instant self-service control of your event management.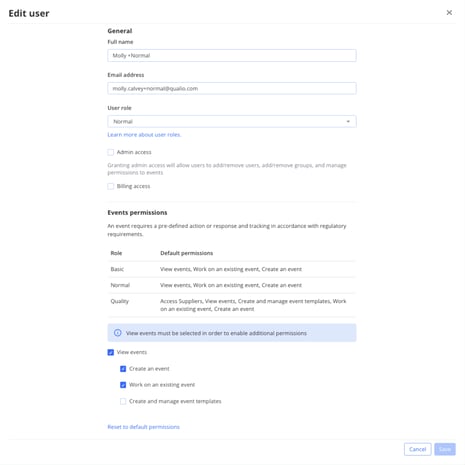 Design controls
Before ⬅️
Complex in-product navigation and change control functionality made design control management not as intuitive or simple as it could be.
Now ✅
Enjoy an improved design controls UX, with new navigation features and information displays to eliminate barriers to data-finding.
Automatically generate change history reports as changes are approved.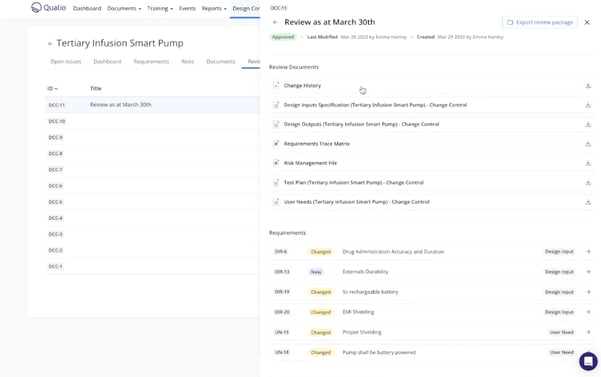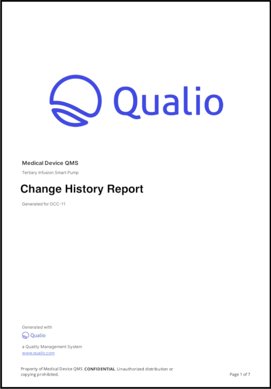 Watch the webinar
Learn more about our new functionality and the time-saving benefits you can expect with a guided webinar tour led by Colin, Slava and Reneida from our product team!