Your life science company's quality and compliance is only as strong as the weakest link in your supply chain. But as supply chains get longer and more complex, quality professionals are struggling to get the visibility and control they need - and tiny mistakes can snowball into catastrophe.
This webinar gives you the insights, tips and common mistakes you need to consider to get a world-class and airtight life science supply chain in place.
Learning Objectives:
Learn common supplier management mistakes and how to avoid them
Hear real supplier management tips and best practice
Explore how to apply quality agreements and audits to cut risk and maximize supply chain strength
Presenting Speaker: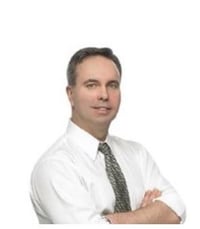 James Blackwell
President and Principal Consultant
The Windshire Group
https://www.linkedin.com/in/jamesblackwell/
Bio:
Dr. Blackwell is a leading industry consultant with broad experience that encompasses early process development to commercial operations. His product experience includes antibodies, vaccines,recombinant proteins, small molecules, peptides, cell therapy and medical devices. Clients include virtual start-ups to multinational pharma. Dr. Blackwell has regulatory experience with INDs, PAIs, DMFs, and leading NDA CMC submissions. He has extensive experience with CMO selection, oversight and management. He has been involved with third party Consent Decree monitoring, organizational mentoring, and quality system remediation. He has led or actively participated in more than forty product, company, or technology due diligence projects. Dr. Blackwell was on the formative management team and led Manufacturing and Technical Operations for Shore Therapeutics in the successful re-commercialization of Fenoglide.