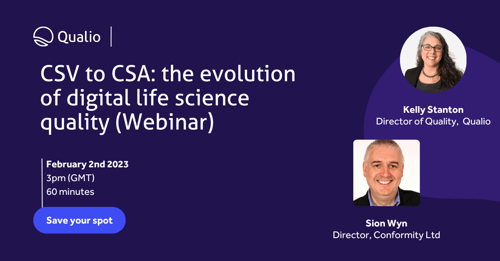 Regulatory agencies and industry bodies like the FDA and ISPE want life science companies to embrace modern, digital tools for stronger supply chains, sharper oversight and more robust quality.
But almost 40% still rely entirely on paper and spreadsheets to manage their quality systems - and fear of the long, complex headache of computerized system validation (CSV) is a big driving factor.
The FDA's General Principles of Software Validation were first launched all the way back in 1997. We sat down with GAMP 5 editor and computerized system compliance expert Sion Wyn to discuss why it's time for CSV to evolve, what's coming next, and why computerized system assurance (CSA) offers such exciting opportunities for your business.
Bullets/Learning Objectives
Understand what CSA principles actually mean for your business
Align with the latest regulatory expectations and learn how traditional validation touchstones like system testing and IQs, OQs and PQs are affected
Get to grips with the new era of rapid, 'least burdensome', risk-based adoption of digital tools
Get the inside line from an industry expert at the cutting edge of the CSA evolution
Presenting Speakers & Company Information:
Kelly Stanton
Siôn Wyn


Speaker Info: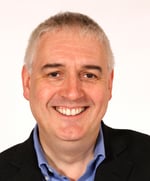 Sion Wyn, Director, Conformity Ltd., is an acknowledged expert in computer system validation and compliance, data integrity, electronic records and signatures, and international regulations in this field. He assisted the FDA as a consultant with its re-examination of 21 CFR Part 11 and was a member of the core team that produced the FDA Guidance on 21 CFR Part 11 Scope and Application. He received the FDA Group Recognition Award for work on Part 11. Wyn is the editor of ISPE's GAMP5 Guide - A Risk-Based Approach to Compliant GxP Computerized Systems, co-lead of the ISPE GAMP Guide - Record and Data Integrity, and is a member of the ISPE GAMP Global Steering Committee, GAMP Editorial Board, and the GAMP Europe Steering Committee. Wyn received the 2006 ISPE Professional Achievement Award, which honours an ISPE Member who has made a significant contribution to the pharmaceutical industry. He received the ISPE UK Fellow Award in 2016.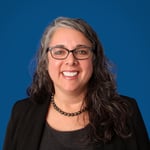 Kelly leads Qualio's in-house quality team and spearheads our Qualio+ offering. Kelly has built over 20 years of experience working with quality teams at Abbott, Sandoz, Cochlear and more, before becoming Qualio's Director of Quality.