For life science professionals, upcoming audits can be stressful blots on the calendar, which bring last-minute scrambles, sleepless nights and frantic preparations with them. Sound familiar? Unscheduled drop-in audits, of course, are even worse.
It doesn't need to be that way. Our webinar gives you everything you need for a controlled, proactive, and stress-free pathway to audit readiness, so you can be 100% confident 100% of the time.
Learn how to:
Build a state of constant, automatic, unshakeable audit readiness
Unpick and dodge common audit mistakes
Pinpoint and fix internal weaknesses and get your house in order
Get everything in place to make your auditor happy
Who should attend:
Quality Assurance
Regulatory Affairs
R&D
Clinical Operations
Manufacturing
Executives/Directors
Product Managers
Senior Managers
Clinical Research Staff
Speakers: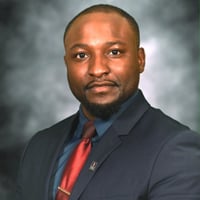 Michael Aromeh, MBA, PE, PMP, CMQ/OE, CSSBB
Senior Director, Quality, Continuous Improvement, and Safety
Linkedin
Company: Panaceutics Nutrition, Inc
Email: Maromeh@panaceutics.com
Phone: 318-243-9330
Bio:
Hi, I'm Michael Aromeh! I am an ambitious, influential, solution-focused Senior Director of Quality with proven ability to excel in challenging R&D, process improvement, compliance, and internal auditing positions. As a creative leader, relationship manager, and problem solver, I am versed in interpreting complex issues and delivering meaningful solutions to optimize compliance and risk mitigations.
I can bring my passion for team leadership and strong task management talent together with my broad industry best practice knowledge to develop teams and deliver exceptional service. My experience lies in the following areas:
Product R&D
Continuous Improvement
Business Development
Strategic Planning & Analysis
Program & Project Management
My technical proficiencies include • SAP, JMP Statistical Software, Minitab, SQLQuery, AutoCAD, and Sketchup.
If you are looking for a passionate quality management expert poised to bring fresh ideas, organization, and dedication to your business, contact me to discuss how I can assist you with achieving your goals!